Register to vote today!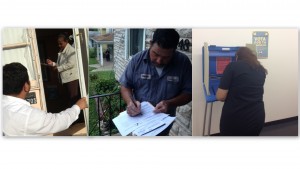 The General Elections are only 25 days away! The last day to register outside the Election Commission is October 17. If you've moved, hanged your name, or want to change your political affiliation, make sure to re-register to vote. Don't forget to fill out your Early Voting Ballot Request form to vote from your house. This must be sent in by October 29.
In addition, if you are interested in promoting the vote, come canvass with the HWC. While canvassing, you will speak to people over the importance of voting, help to fill out registrations and early ballots, as well as educate people of the initiatives that will be on the ballot. Join us anytime from Monday - Friday during the following times: 10 am - 12 pm, 4 pm - 6 pm, 6 pm - 8pm. Call the HWC for more information at 402-933-6095 or to set up a time to canvass.