Driver's licenses for 'Dreamers' gain support in Legislature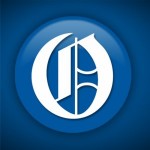 LINCOLN — Support continues to build for legislation that would end Nebraska's status as the only state that denies driver's licenses to young immigrants brought to the country illegally as children. Twenty-five of 49 state senators have now signed on as co-sponsors of a bill that would afford driving privileges to young immigrants whose advocates refer to them as "Dreamers." Although they lack legal status, a federal program allows them to stay in the country on two-year, renewable deportation deferrals.
Before senators who support the legislation can make their case for the Dreamers, however, the bill first has to get out of the Transportation and Telecommunications Committee.
When the committee considered the bill several weeks ago it received only two of the five votes it needs to advance to the floor. One senator voted against the bill, three abstained and two were absent.
State Sen. Jim Smith of Papillion, chairman of the committee, said Friday that if he determines that the bill has the support, he will bring it up for another vote.
The 25 senators who have signed on in support would be enough to pass the bill, which was introduced by Sen. Jeremy Nordquist of Omaha. The measure also has been designated a priority by Sen. John McCollister of Omaha, which means it almost certainly will be scheduled for floor debate.
"I owe it to Sen. McCollister, since he prioritized it," Smith said. "As committee chairman I feel I do owe it to him to see if the committee wants to revisit the bill."
In the committee, Sens. Les Seiler of Hastings and Curt Friesen of Henderson voted for the bill. Sen. John Murante of Grenta voted against.
The two members who were absent when the committee voted are split over the bill. Sen. Al Davis of Hyannis supports it, and Sen. Beau McCoy of Omaha opposes it.
Sen. Lydia Brasch of Bancroft abstained, but she has said she would find it difficult to support a measure that benefits those who broke the law to come to the United States.
Smith and Sen. Tommy Garrett of Bellevue also abstained. Both said Friday that they remain undecided on the bill.
McCollister said he is confident that more than 25 senators would back the bill if it got to the floor. Ultimately it would need 30 votes if it were vetoed by Gov. Pete Ricketts, who has said he does not support granting driver's licenses to illegal immigrants.
Supporters also could stage a vote to pull the bill out of committee, a move that would take 25 votes. But McCollister said he has all but ruled that out, saying he would much prefer that the committee take it up again.
"We're hopeful that we can get it out," McCollister said.
Read the full article here.