Midlands Voices: Passing driver's license bill makes sense for Nebraska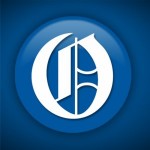 By Nebraska State Senators Jeremy Nordquist (7) and John McCollister (20)Everyone agrees the nation's immigration system is a mess. Whatever the cause, it is time to adopt new strategies and focus on creating common-sense policies that embody our values and move our economy forward.
Nebraska is the only state in the nation that denies driver's licenses to Deferred Action for Childhood Arrivals (DACA) youth. Our legislation, Legislative Bill 623, attempts to rectify this situation, which occurred when former Gov. Dave Heineman directed the Nebraska Department of Motor Vehicles to deny driver's licenses to DACA recipients.
In our view, our state's policy of withholding a driver's license from a select category of deferred action immigrants is arbitrary and capricious, and it jeopardizes public safety. Public safety would be enhanced by making certain all drivers hold valid driver's licenses.
In 2012, the U.S. Department of Homeland Security established deferred action for certain undocumented young people who came to the United States as children.
To qualify for DACA status, a youth must: Have entered the U.S. before the age of 16, reside in the U.S. continuously since 2007, be enrolled in school, obtain a high school diploma or GED certificate, or be honorably discharged from the U.S. Coast Guard or Armed Forces; and not have a significant criminal history or pose a threat to national security.
DACA youth are not allowed to vote.
There are 2,700 DACA youths in Nebraska who have been issued Social Security cards and work permits. These young adults aren't citizens yet, but according to the Department of Homeland Security, they have lawful status.
Nebraska allows many other deferred action immigrants to have driver's licenses, including asylum seekers, victims of domestic violence and certain victims of human trafficking.
Many of these young immigrant Nebraskans were only infants or toddlers when they came to the U.S. and have lived nearly their entire lives in this country. Nebraska is the only home they know.
As Nebraska taxpayers, we have invested thousands of dollars in their K-12 and higher education. These well-educated young adults speak English and make significant contributions to their local communities and local economies.
The personal stories of DACA youth are compelling. Kimball resident Laura Flores is a DACA recipient and is studying pre-law and political science at the University of Nebraska-Lincoln. Flores, in her testimony in favor of LB 623, said not having a driver's license creates barriers for her to perform her daily routines such as attending class, reaching her job, attending church and meeting medical appointments.
Denying licenses to DACA youths makes it difficult for them to meet even their basic needs, especially in our state's rural communities.
It should be noted that Gov. Pete Ricketts, with a stroke of a pen, could rescind the previous order to the DMV to withhold driver's licenses to DACA youth. The current executive order also puts Attorney General Doug Peterson in the position of having to divert resources to defend Nebraska in a lawsuit. A similar policy in Arizona was recently held to be unconstitutional.
Nebraska's motto is equality before the law. However, this policy unfairly targets DACA youth while granting driver's licenses to the other deferred-action immigrants.
There is widespread support for LB 623. A majority of state senators have added their names to the bill as co-sponsors, and Omaha Mayor Jean Stothert is also supportive. LB 623 is supported by the Nebraska Cattlemen, Nebraska Dairy Association, Nebraska Catholic Conference, Nebraska Restaurant Association, Nebraska Retail Federation, Nebraska Fraternal Order of Police, League of Nebraska Municipalities, Nebraska Appleseed, Heartland Workers Center and ACLU of Nebraska.
As stated in a March 14 Economist magazine article regarding Latino immigrants, "America has been granted an extraordinary stroke of luck: a big dose of youth and energy, just as its global competitors are graying. Making the most of this chance will take pragmatism and goodwill. Get right, and a diverse, outward-facing America will have much to teach the world."
Nebraska should have sound public policy consistent with a vision that our state truly welcomes the talent and energy that immigrants bring to our community.
Allowing educated young immigrants with lawful status to legally drive will help us achieve this goal.
Similar